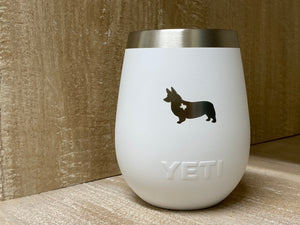 We are proud Texan parents of two amazing dogs, Cooper and Diddy. If you too would like to celebrate your love for these smart, adorable, exuberant, and loyal family pets, order a tumbler today!
All products are engraved right here in Manchaca, Texas.
If you are looking for a larger quantity of these or a custom-engraved design, please reach out to us at info@elephantengraving.co.